Sophisticated details, elegance and modern traits are the main design and creative elements that characterise the new collection of sunglasses Salvatore Ferragamo, making each unique and exclusive model. The pieces of the collection spring-summer 2015 land in Brazil in new formats, that promise to appeal to men and women of the most varied styles.
SF726S
Women's glasses feature a acetate frame with an overlay effect and contrast between colorful tones in parts of the middle and front of the frame. The result of the combination is an extremely stylish and fashion model. The play combines unusual tones, as havana with black, havana with blue and pink with blue.
Suggested retail price: 1,030 .00 R$.
SF731S
The male model is distinguished by timelessness and is marked you'rehaving geometrical characteristics and traditional inspirations. The metal, present on the front of the piece, highlights the elegance of the acetate frame. Osóculos are available in Brazil in black, tortoise and turtle effect tiara.
Suggested retail price: R$870,00.
SF723S
Geometric patterns, these glasses feature an extremely sophisticated style and stands for femininity, always present in the female parts of the collection of Salvatore Ferragamo. The piece is distinguished by composition of different shades are present on the front of the frame. The template is available in colors: Brown, burgundy and Navy Blue.
Suggested retail price: R$980,00.
SF2716
Square shaped and well defined lines, this model features a degree male Metropolitan style.The glasses reflect the spirit of the collection of clothes from the brand and convey a sense of sophistication and refinement, with a detached air. The piece is available in Brazil in turtle, havana, havana black with red and havana with blue.
Suggested retail price: R$970,00.
The Marchon Eyewear, Inc. is one of the largest manufacturers and distributors of eyeglasses and sunglasses in the world. The company sells its products under prestigious brands such as: Calvin Klein Collection, Calvin Klein platinum label, Calvin Klein Jeans, Coach, Chloe, Dragon, Diane von Furstenberg, Salvatore Ferragamo, Valentino, Flexon alloy frame ®, Airlock ®, Jil Sander, Karl Lagerfeld, Lacoste, Mag, Marchon3D, Michael Kors, Nautica, Nike and Sean John. Based in New York and regional offices in Amsterdam, Hong Kong, Tokyo and Venice, Marchon distributes its products through numerous local sales offices serving more than 80000 customers in more than 100 countries.
Gallery
Salvatore Ferragamo Spring/Summer 2015 collection[1 …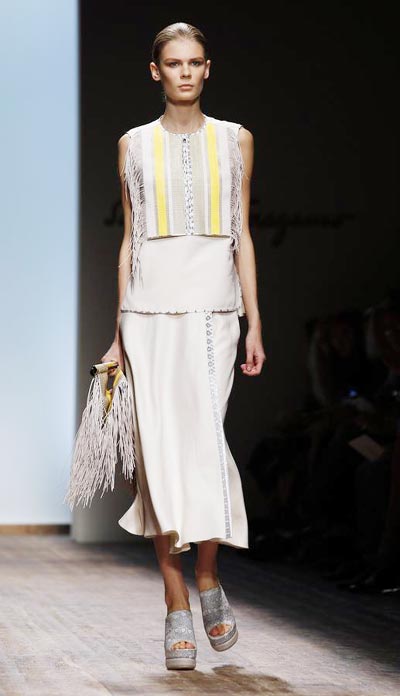 Source: www.chinadaily.com.cn
Salvatore Ferragamo Spring/Summer 2015 collection[2 …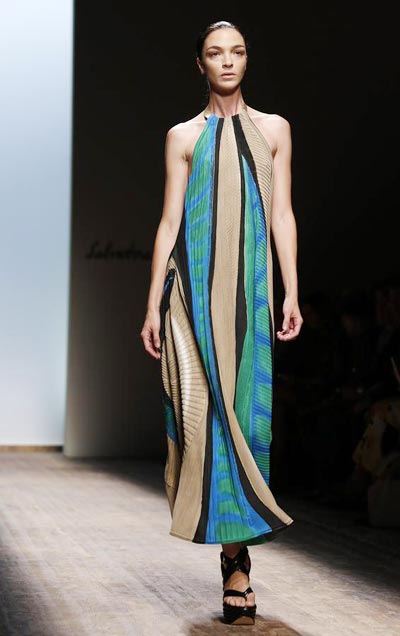 Source: www.chinadaily.com.cn
Salvatore Ferragamo Spring/Summer 2015 Collection
Source: www.fashionisers.com
Salvatore Ferragamo Spring/Summer 2015 Collection
Source: www.fashionisers.com
Salvatore Ferragamo Spring-Summer 2015 Women Collection
Source: www.mondanite.net
Salvatore Ferragamo Spring/Summer 2015 Collection
Source: www.fashionisers.com
Salvatore Ferragamo Milano
Source: www.vogue.it
Salvatore Ferragamo Milano
Source: www.vogue.it
Salvatore Ferragamo Milano
Source: www.vogue.it
Salvatore Ferragamo Spring/Summer 2015 Collection
Source: www.fashionisers.com
men's styling: Salvatore Ferragamo Spring/Summer 2015
Source: mensstyling.blogspot.com
Salvatore Ferragamo Milano
Source: www.vogue.it
Salvatore Ferragamo spring/summer 2015 collection
Source: fabfashionfix.com
Salvatore Ferragamo Spring/Summer 2015 Collection
Source: www.fashionisers.com
Salvatore Ferragamo Milano
Source: www.vogue.it
Salvatore Ferragamo Milano
Source: www.vogue.it
Salvatore Ferragamo Milano
Source: www.vogue.it
Salvatore Ferragamo Milano
Source: www.vogue.it
Salvatore Ferragamo Milano
Source: www.vogue.it
Salvatore Ferragamo Milano
Source: www.vogue.it