SOAP Opera Actress glasses Empire – fashion and accessories by Maria Clara, Marta, Erika
For fans of the novel Empire, the accessories used by actresses and actors have done very successfully. Dictators of fashion, that appears in the novels usually turns into trend and is copied by many people who love to walk with the same famous accessories.
With looks beautiful, super modern and chiquérrimos, the actresses are giving that talk in the novel of nine of the Globe.
Demand for accessories and where to buy is great and the fans want to have glasses, or other accessories such as ring, handbag, shoes and clothes of the actresses of the novel.
The success has been total Andréia Horta actress, which makes the character Maria Clara and appears beautiful and super stylish in the scenes. The demand for news of the glasses in the girl uses is very high and gains notability. Lilia Cabral, as Maria marten, with your gorgeous glasses has pleased too. Nanda Costa shines as Cp and is also the target of research regarding your glasses super modern.
Separated for you photos and information of where to buy, price and how to get information about the glasses worn by actresses in the novel Empire.
Glasses of the novel Empire – price and where to buy
MARIA CLARA'S NOVEL EMPIRE
The actress Maria Clara (Andréia Horta), the novel Empire doing success with his sunglasses and other accessories besides clothing.
For those who liked and to buy one just like it, is the hint, 6001 model/S, Carrera brand and costs R $599. Information on the glasses by phone-0800-7012097
Always in dark clothes, such as black, blue, jackets with air rock in roll, the woman portrayed by Andréia Horta, Maria Clara is rich, full of attitude and like to use modern brands. Cutting your hair short and success also in the plot and real life and the enamel used by Maria Clara started with graphite, gray and blue pen ink, that promises to turn a fever among women.
Accessories, jewelry, scapulars, pendants, earrings and anklets are present in the character of Maria Clara in the novel Empire. The blue stone necklace, Sterling, with lapis lazuli, the designer Vanessa Robert, costs R $617. For more information please call (21) 2529-2128. Watch that comes more news around!
Erika, character lived by Letícia Birkheuer novel Empire, is a success with the glasses, Letícia Birkheuer, line attachment of the Optinew. Information by phone – (21) 2705-7647.
Maria Marta (Lilia Cabral), the novel Empire let the chicks crazy too for their sunglasses. Maria Marta sunglasses of the novel's Empire of Balenciaga (BA0001, color model 45F), costs R $1,375. Information by phone at 0800-7715557.
Nanda Costas, the Cp of Empire, wears sunglasses Gucci model is 3651/s. Costs R $1,199. More information by phone-0800-7012097
In addition to these glasses that has been much sought after by fans, the ring of José Alfredo, Chay Suede character, who appeared in the first phase of the novel Empire being far fetched by fans, a piece made in rodinada 950 silver and Onyx stone, Cassius Orrico designer that cost R $200 plus shipping outside of Rio de Janeiro. More information – phone 98185-5460 peo. Great tip of this.
Like the novel Empire accessories tips? And the glasses worn by actresses? Comment.
Gallery
Fashion Glass Pearl Bracelets Pictures, Photos, and Images …
Source: www.lovethispic.com
Fashion Glass Pearl Bracelets Pictures, Photos, and Images …
Source: www.lovethispic.com
2015-Teddy-Bears-Charm-Bracelets-Bangles-Fashion-Glass …
Source: www.aliexpress.com
Unique Pandora style bracelets with lobster, enamel beads …
Source: www.pinterest.com
Hot fashion friendship bracelets blue glass beads gold …
Source: www.aliexpress.com
5pcs/lot 2014 Fashion Glass Floating Locket Bracelets …
Source: www.aliexpress.com
Women Ocean Shell Blue Crystal Glass Beads Chain Bangle …
Source: www.ebay.com
100% Handmade Fashion Jewelry Charm Bracelet Grace Purple …
Source: www.aliexpress.com
Buy Fashion Women Bracelet Alloy Dandelion Bracelets …
Source: www.chinaprices.net
Silvertone Pink Murano Glass Bead and 'Mom' Heart Charm …
Source: www.ebay.com
Item# PBR8371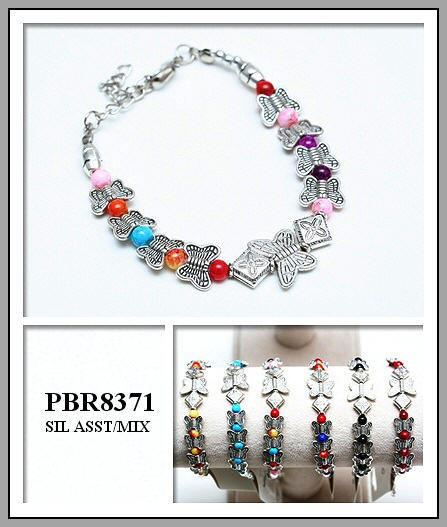 Source: www.jscopti.com
Infinity Charm Ankle Bracelet (Silver/Gold)
Source: www.pinterest.com
Beautiful designs of gold anklet to look appealing …
Source: bingefashion.com
Fashion Simulated pearl Pendnat Ankle Chain Rhinestone …
Source: www.aliexpress.com
Wholesale Fashion Stretchy Glass Bracelets, with elastic …
Source: www.jewelryandfindings.com
Making Of Bracelets With Glass Beads
Source: jewelrypendants.wordpress.com
THE BIGGEST JEWELRY TRENDS YOU NEED TO KNOW
Source: www.notjessfashion.com
Girls Blue Crystal/Glass Bead Charm Adjustable DIY Bangles …
Source: www.ebay.com
Fashion Barefoot Sandal Beach Pearl Foot Jewelry Anklet …
Source: www.ebay.com
Anklets of Fluctuated Style and Shade
Source: www.styleswardrobe.com